Valerie Keenan is budding to be a fantastic teacher.
The Michigan State graduate tries to bring the best version of herself to the classroom each day. She cares for her students and her lessons are carefully planned out.
But Keenan remembers when she didn't feel like a good teacher.
For months, she spent long hours working without pay as a student teacher. Keenan said she was suffocating under a heap of academic and professional responsibilities that tired her out ceaselessly. She silently struggled to manage the stressors involved with student teaching during a pandemic for months until one day, those stressors caught up with her.
In a classroom full of fourth-grade Grand Rapids students, Keenan sat in the back with tears streaming down her face having a panic attack.
This wasn't a new feeling to Keenan, who started going to therapy during the course of her student-teaching year and had experienced several panic attacks, but this was the first one to happen in the classroom.
Keenan — now a first-year teacher in the Grand Rapids school system — said she's glad students didn't notice her breakdown, as they were taking a test and she was in the back of the room. She recalls feeling the need to hide her deteriorating mental health from her mentor teacher. After all, the student-teaching experience is a trial run for orchestrating a classroom and teachers need to be mentally tough, as they are constantly surrounded by dozens of young, impressionable minds.
In addition to working in a classroom four days per week, student teachers have classes at MSU one day per week. Students take 12 credits per semester during their internship year.
"I feel like while I was student teaching, they were teaching me how to burn out," Keenan said. "I didn't have any free time. I would be at work all day and then I would come home and I would do work for my mentor (teacher), and so that left my college credits, everything I had to do for that was on the weekend."
Keenan finished her student-teaching program in the spring of 2021, but mental consequences persist.
"I think it's really hard to get out of that mindset and know that you deserve to go home and relax," Keenan said. "Sometimes I feel guilty coming home and not doing work."
Keenan's experience isn't unique.
MSU graduate Brittany Perreault is the president of Aspiring Educators of Michigan, and a student teacher in metro Detroit. Perreault is in the early stages of her student-teaching program and ready to move on.
"I'm really looking forward to this experience being over," Perreault said. "To finally be able to have my own classroom."
Perreault said she feels the student-teaching experience is valuable in gaining the confidence needed to run a classroom. However, the financial challenges and responsibilities of the program have left her exhausted. Since student teachers are given more responsibilities as the year progresses, she said she worries she'll be able to keep up with the workload in a few months.
Perreault said she moved back with her parents for the internship year, which will help with her financial situation. However, she's still paying around $8,000 a semester, and is not eligible for the same financial aid as an undergraduate student. Credits for the program are classified as Teacher Certification credits and only some can be used towards a master's degree.
Brittany Perreault / Courtesy photo
Brittany Perreault posing in front of Erickson Hall, the home of the College of Education.
Additionally, Perreault must travel to the East Lansing campus on Fridays for classes, adding travel time and costs.
Perreault said she's surviving financially, but she's heard from other student teachers who aren't so fortunate. She referenced one friend that is staying at her family's vacation home for the internship year.
"She told me, 'Some days I feel like I'm going to have to choose between gas and food,'" Perreault said. "That is just how we lose teachers."
The lack of teachers is a real concern. Michigan has a teacher shortage driven by a low number of people entering the field, a retirement spike during the pandemic and an alarming exit rate within the first five years, according to the Michigan Education Association.
The student-teaching process presenting a barrier to entry could also be part of the problem.
"It is really important for educators to be well trained and well prepared, and Michigan is blessed by some great teacher prep programs," Doug Pratt, Director of Public Affairs for the Michigan Education Association, said. "But the realities of student teaching are really challenging for a lot of students from a financial standpoint and that's especially becoming a problem as we face an educator shortage."
Doug Pratt / Courtesy photo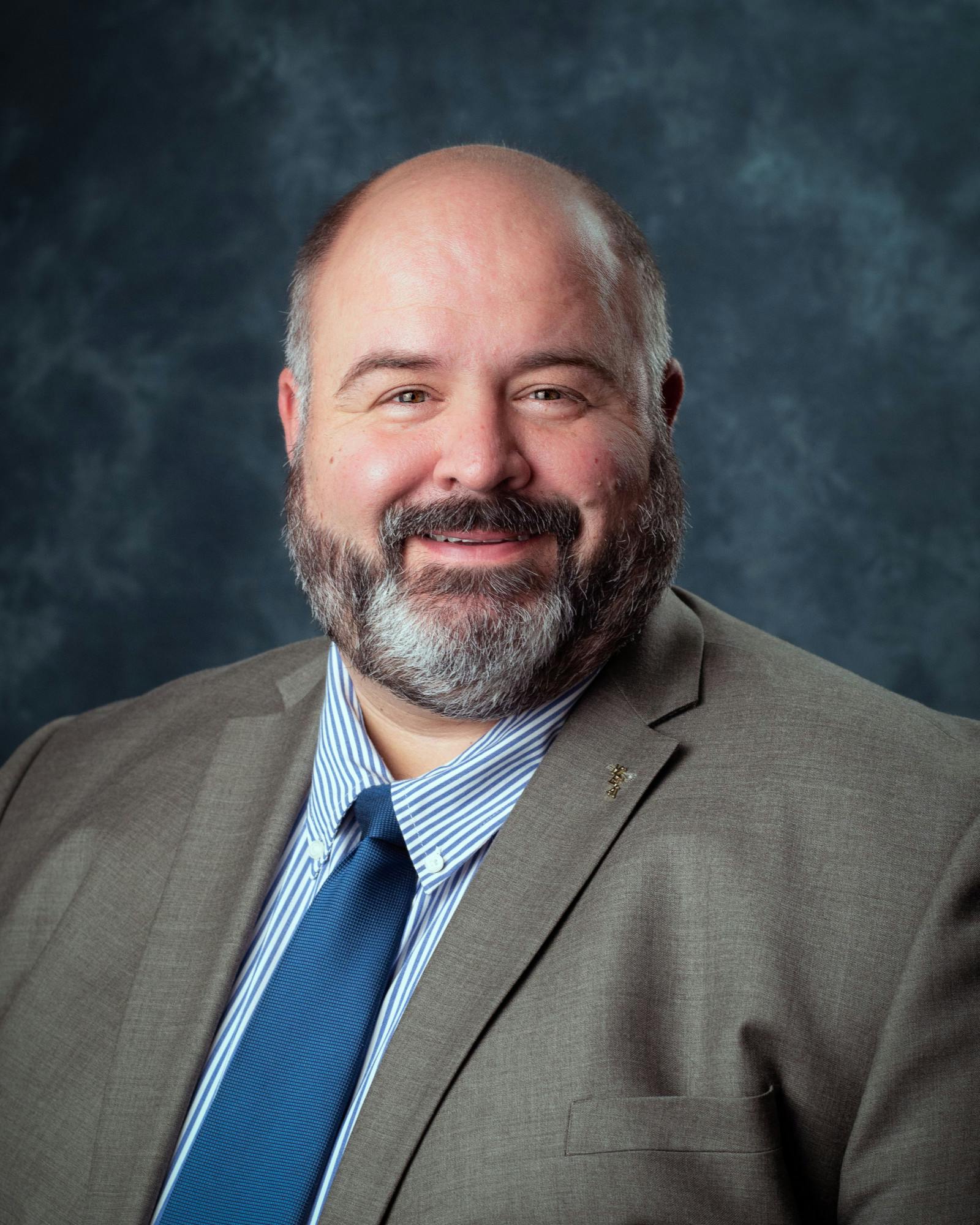 A photo of Doug Pratt.
The lack of teachers becomes more pronounced when zeroing in on marginalized groups. A 2018 Michigan Education Association report showed that around one-third of Michigan students are racial minorities, compared to just 8.4% of teachers.
In 2020, a small group of education students started a group called Empowering Spartan Educators to push for changes within the school. Last year, the group distributed surveys to students in the Michigan State education program and received around 150 responses with the vast majority of respondents being seniors or in their internship year. Results from the survey indicated the student teaching program is unpopular with its participants.
The survey asked students to give responses on a scale of one to five, with one indicating negative feedback and five being positive. One question asked, "How supported do you feel by the College of Education?" Out of the responses, 16.1% answered with a one, 30.8% gave it a two and 28.7% gave it a three — leaving about a quarter of students answering with a four or five.
Responses about the financial realities of student teaching were even more telling. Using the same scale, 82% of students responded with a one or two in disapproval when asked how reasonable they thought the cost of the internship was.
Additionally, a petition asking the College of Education to make changes to the internship program received over 700 signatures.
Director of the Teacher Preparation Program Gail Richmond said the College of Education is looking for ways to make the internship year more affordable to students.
A residency program that partners students with communities is currently in its pilot year. The program was implemented in the Detroit and Eastpoint school systems and saw the school districts help student teachers find subsidized housing near their placement.
Student teachers will also spend a day each week substitute teaching in their district once they get their feet under them at their placement. Participants are also expected to contribute two hours of community engagement each week. Upon completion of the program, students will be offered jobs at the district they interned for.
Richmond said the residency program should expand next year and that it is a great way for students to get to know the communities they'll be teaching in. The substitute teaching is also paid, which should give students a few hundred dollars each month, and help school districts struggling to find subs.
Similarly, a second program offered to student teachers at Holt and Waverly schools allows interns to earn money substitute teaching one day per week within the district once they get comfortable with their placement.
"They are really, really desperate for subs, and what better person to get to sub one day a week than someone who already knows your school?" Richmond said.
While these programs could help students afford everyday necessities, the issue of mounting debt continues to cast a shadow over the program. Teachers' debt could be long-lasting, as Michigan ranks 41st in the country with an average starting salary of $37,549, according to the National Education Association.
Richmond said the College of Education is committed to exploring ways to make the internship year more financially feasible. One possibility is shortening the program, though finding a way to do that without sacrificing the quality of the internship will be a challenge, he said.
"That is one of the things that sets MSU's program apart, not only to us, but to people who hire our graduates is our full-year internship," Richmond said. "Our graduates come out looking much more like second-year teachers."
Richmond also said most of the classes student teachers are required to take during the internship year will likely remain in East Lansing. While some alternative options exist, the college feels in-person classes are more beneficial given the materials covered and group work required.
"It's really hard to read body language," Richmond said. "It's hard to have a sidebar with an individual if they're having a problem when you're not face-to-face. I think technology can do a lot of things, it just can't do all the things that we want to achieve in our class."
Michigan State's quality of education isn't in question. MSU is ranked second globally for education, according to the Shanghai Global Ranking of Academic Subjects, an often-used ranking of universities around the world.
As the number of teachers leaving the program rises, if the system isn't changed K-12 students in Michigan may continue to suffer as the teacher shortage intensifies.
To Pratt, it's clear something needs to be done. Whether students are given a stipend during the internship year, tuition is priced differently or there is a route to student loan forgiveness for teachers.
"We can't afford to not make that investment, we're talking about the next generation of educators," Pratt said.
Today, Michigan-based band Joe Hertler & The Rainbow Seekers inspire the public with its unique, upbeat brand of rock music. Not too long ago, Hertler was providing inspiration in a different way — as a student teacher.
Hertler did his program through Central Michigan University, and despite the tens of millions of streams the band has garnered across platforms today, Hertler was just another broke student teacher when he went through his program.
"I remember selling guitars, instruments, anything I had just to get money to be able to go to student teaching," Hertler said. "I was so ridiculously broke."
Despite the challenges, Hertler reflects fondly on the experience, praising his mentor teacher and crediting the experience for helping him get to where he is today. He said he remembers getting home from student teaching and spending hours developing lessons, sometimes until midnight, before waking up early to go back to school the next day.
"I've never worked that hard in my life for anything," Hertler said.
Following his student-teaching term, Hertler worked for the Information Technology Empowerment Center in Lansing, where he worked on science and technology curriculum development. He often worked with MSU graduate students and professors to help develop programs — primarily after-school programs in Lansing schools. Hertler enjoyed this job, as he was interested in developing the curriculum while still being around kids. Particularly, he enjoyed organizing programs geared towards getting girls involved in science.
"It was fun, I'm smiling thinking about it," Hertler said.
Hertler said he encourages student teachers to stay positive and recognize their value.
"You're probably going to change some lives and do everything that you want to be doing with teaching," he said.
"I think that's like the most bada-- profession out there. I would not even be close to where I'm at if I didn't have some wildly influential teachers. Just know that if you're doing what you're doing right now and you're trying to be a teacher, you're crushing it. Things are going to end up just fine."